Dibby Bartlett Joins Optical Training Institute as Industry Consultant
ATLANTA, GEORGIA, August 23, 2023 — Optical Training Institute (OTI) is excited to announce the addition of optical industry leader, Olivia ("Dibby") Bartlett, to the OTI team. She will serve as an Industry Consultant. In her role with OTI, Dibby will lead efforts to expand OTI relationships within the optical industry and provide strategic guidance on the Company's product development pipeline.
A trusted leader in the optical industry, Dibby brings over 40 years of multi-faceted experience to Optical Training Institute. She has served the industry in diverse capacities, from optician to COO of Todd Rogers Eyewear. Her affiliations with organizations such as REM Eyewear and SafiloUSA reinforce her distinguished profile. Additionally, her leadership acumen is evident from her tenure as the Past President of both the Opticians Association of America, where she remains an active board member, and the Opticians Association of Massachusetts.
Brian Diener, Director of OTI, expressed his enthusiasm, stating, "We are excited to have Dibby join our team. Her deep industry knowledge and relationships, experience as an instructor, and her passion for education, aligns well with our vision. She will play a key role in fostering broader industry ties and continuing to refine our course content in support of our mission to champion career success and lifelong learning for eyecare professionals."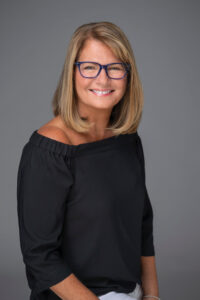 On her new journey with OTI, Dibby Bartlett shared, "It's a wonderful opportunity to join hands with OTI, an innovative leader in optical education. I pursued Optical Training Institute, because I was impressed by the quality of their course offering and was excited by their potential to continue elevating the standard of education within the industry. Together, we will build deeper relationships with other industry leaders and further refine course offerings, ensuring we uphold the highest standards in eyecare education."
Dibby is an adjunct faculty member at Benjamin Franklin Cummings Institute of Technology where she teaches optical business. Dibby's accolades extend beyond the classroom and her executive roles. As an Honored Fellow of the Opticians Association of America, and a recipient of both the OAM Presidents Award and OAA's State Leader of the Year, her dedication is clear. Her dual recognition as one of Vision Monday's Most Influential Women and her GameChanger Award in 2020 further underline her industry impact. Dibby obtained her Massachusetts Opticians license in 1987 and is ABO certified. She received her Bachelor of Arts in Political Science from Clark University. She resides in Marshfield, Massachusetts, with her husband and has two grown children.
For over three decades, Optical Training Institute has been a trusted educational provider for over 30,000 eyecare professionals, offering high quality, affordable educational options. The Company's commitment to serving eyecare professionals is rooted in in elevating the quality of the patient experience and fostering career growth. With course content created by subject matter experts and guided by experienced instructional designers, OTI is a valuable ally to opticians, optometrists, and employers invested in honing employee skills.
To learn more about Optical Training Institute and its latest offerings, visit opticaltraining.com or reach out at [email protected].
About Optical Training Institute
For over 30 years, Optical Training Institute has served over 30,000 eyecare professionals and the optical industry with high quality, affordable education solutions. Our mission as an education company is to provide high-quality education that improves patient experience and supports career growth for eyecare professionals. The company's offering includes career training, exam preparation, and continuing education courses along with skills-based pre-hire assessments.
We pride ourselves on providing high quality courses written by subject matter experts and guided by experienced instructional designers. In addition to directly serving opticians and optometrists, OTI is a trusted partner to employers seeking to improve the skills of their employees, improve the patient experience, reduce cost, and boost employee engagement and retention.
Media Contact
Optical Training Institute
(949) 551-5455
opticaltraining.com