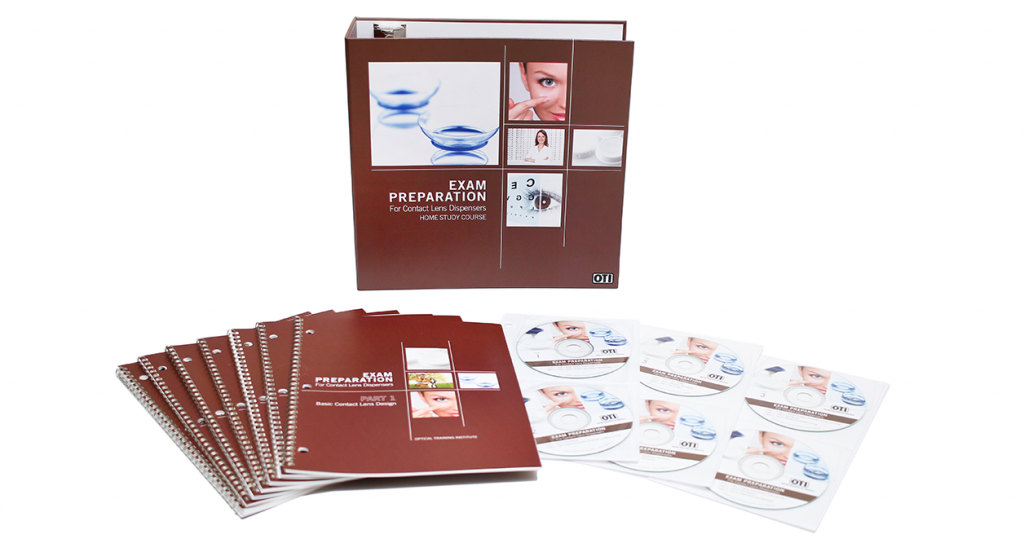 Six workbooks and audio tracks work together to logically and concisely cover every subject, with explanations, tables, charts, diagrams, exercises, and over 150 practice test questions. Audios are available online and included as six CDs.
ORDER NOW
What You Will Learn from This Course
Choose one of the best preparation courses, which is proven to increase your chances of passing the exam on your first try.
ORDER NOW
What Students Say About OTI
When I studied for my ABO exam, I used the ABO exam preparation course from Optical Training Institute and I was able to pass the first time I took the test. So, when I decided to start preparing for the NCLE exam, I didn't hesitate to purchase the test preparation course.
Josette P.
I wanted to check in to let you know that, with your help, I passed my NCLE exam on the first try. Thanks for the support!
Dave H.
I would have loved having something like [the Optician Development Program] when I first started
Mary M
I've been an optician for several years and [The Optician Development Program] was well written. I've taken many optical courses and this was the first one where I wasn't bored. You guys did a great job!
Kim B