ABO Spectacle Dispensing Course – $289
With a self-study course, you can review the material whenever and wherever is best for you. Written for those with minimal optical background, this course logically walks you through every topic you'll need to master. Our goal is to ensure you learn quickly, feel confident and have fun learning!
Course contents: Anatomy Physiology, Basic Optical Principles, Lens Form Analysis, Lens Materials Coatings, Multifocal Designs, Ophthalmic Frames, Instrumentation, Regulations & Standards
ABO COURSE OUTLINE
ORDER NOW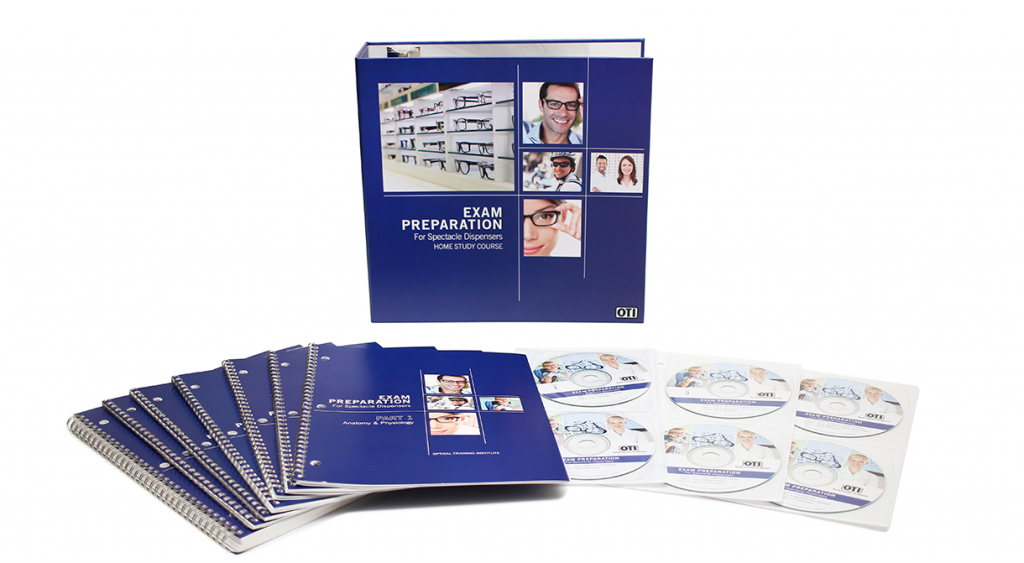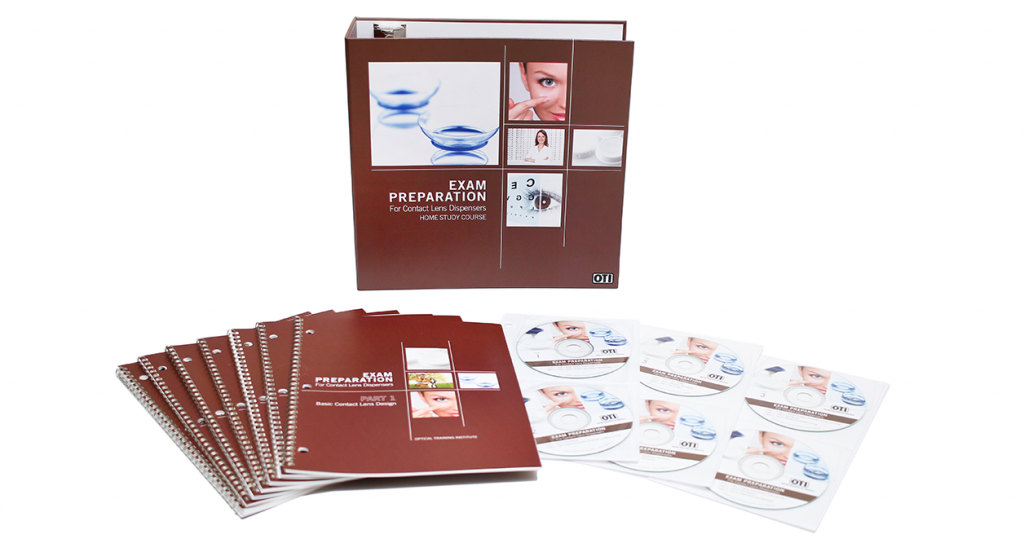 NCLE Contact Lens Dispensing Course – $289
Whether you're new to the field or a veteran, our proven course materials start at the very beginning and take you through the preparation process.
Course contents:Basic Lens Design, Basic Optical Principles, Fitting & Verification, Anatomical Considerations, Advanced Techniques, Modification & Delivery
NCLE COURSE OUTLINE
ORDER NOW
FAQs

Quality content written by industry experts

Visual aids to illustrate complex ideas or reinforce course material

Key points for quick reference and reinforcement

Additional references provided for further study
What Students Say About OTI
When I studied for my ABO exam, I used the ABO exam preparation course from Optical Training Institute and I was able to pass the first time I took the test. So, when I decided to start preparing for the NCLE exam, I didn't hesitate to purchase the test preparation course.
Josette P.
I wanted to check in to let you know that, with your help, I passed my NCLE exam on the first try. Thanks for the support!
Dave H.
I would have loved having something like [the Optician Development Program] when I first started
Mary M
I've been an optician for several years and [The Optician Development Program] was well written. I've taken many optical courses and this was the first one where I wasn't bored. You guys did a great job!
Kim B